Blog Postings

Dave Dohm
Lewes FC
Sunday, Jan. 8th, 2017 at 5:40 PM
Season 25 Financials
LEW 745
NOT 510
PV 500
TRA 375
NOR 350
WST 285
PNE 255
CHF 205
DER 200
DOR 200
LEE 175
BRI 100
SU 100
CAR 100
LEI 50
CRD 25
BRE 20
WAT 5
DAG 5
WYC 5
As always, please check my Math.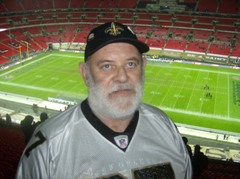 Dave Dowson
Southend United
Saturday, Jan. 7th, 2017 at 7:10 PM
Very Dissappointed in Southend
We had such a great season but at the end of it all have nothing to show for our endeavours.
Got 6 points anda shed load of goals from last two league games but Leicester beat Cardif 4-2 in Wales and that was good enough to hold on to 3rd place and go up ¬!
Threw everything at Phils Chesterfield in FA TROPHY FINAL with 46 Attacks resulting in 15 shotrs but his Sweeper & Keeper were on Fantastic form and they beat us 3-0
Cest la vie !