(H)

Lincoln City FC

Mike Cabral

Carlisle United

Dave Gittins
Game Preview
Recent Meetings
SEASON
COMPETITION
HOME
SCORE
AWAY
2
League Round 7
LIN
4 - 2
CAR
2
League Round 16
CAR
0 - 2
LIN
6
FA Cup Round 1
CAR
0 - 3
LIN
7
AP Cup Semifinals
LIN
0 - 1
(Extra Time)
CAR
9
AP Cup Round 2
CAR
4 - 1
LIN
13
League Round 9
CAR
1 - 0
LIN
13
League Round 18
LIN
0 - 0
CAR
16
FA Cup Round 2
CAR
3 - 4
LIN
16
League Round 5
LIN
0 - 0
CAR
16
League Round 14
CAR
4 - 1
LIN
17
Youth Cup Round 1
CAR
1 - 1
(1-3 PKs)
LIN
21
League Round 5
LIN
1 - 0
CAR
21
League Round 14
CAR
3 - 0
LIN
22
FA Cup Round 1
CAR
2 - 1
LIN
27
League Round 5
LIN
0 - 0
CAR
27
League Round 14
CAR
2 - 1
LIN
28
League Round 7
CAR
1 - 0
LIN
28
League Round 16
LIN
0 - 1
CAR
29
League Round 2
CAR
2 - 0
LIN
29
League Round 11
LIN
1 - 1
CAR
31
League Round 3
LIN
4 - 0
CAR
31
League Round 12
CAR
2 - 0
LIN
32
FA Cup Round 1
CAR
1 - 3
LIN
32
League Round 5
LIN
2 - 0
CAR
32
League Round 14
CAR
1 - 0
LIN
34
AP Cup Group (2)
CAR
0 - 0
LIN
35
League Round 7
CAR
2 - 0
LIN
35
League Round 16
LIN
1 - 2
CAR
Olmec Head Preview
League
• Lincoln City FC placed 5th in the 2nd division in season 34.
• Carlisle United finished 9th in league play last season and were relegated to the 2nd division.
Lincoln City FC
• Daniel Mason (II/13 Df) is questionable (pulled hamstring) but may return today.
• Taylor Graham (V/7 Sw) has made 75 appearances for Lincoln City FC.
Carlisle United
• Carlisle United are free of injuries entering today's match.
Head To Head Meetings
• Lincoln City FC and Carlisle United have met 27 times with 19 of those occurring in the League.
• Carlisle United have won 13, lost 8 and drawn 6 of 27 matches against Lincoln City FC.
• Lincoln City FC has a 3 game winless streak against the Cumbrians.
• Carlisle United haven't won a league match at Sincil Bank since season 28.

Match Notes

LIN Is desperately trying to battle off relegation, not a great time to meet such stern competition. Good luck, Dave!
Mike (Lincoln City FC) 08/01 - 3:26 PM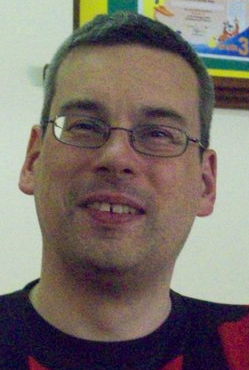 We haven't been as stern as I'd like this season. Too much jollity in the dressing room. Likewise, good luck to you, Mike!
Dave (Carlisle United) 08/01 - 5:29 PM
Terms and Conditions