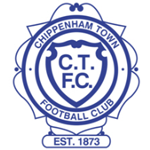 Chippenham Town FC
Paul Cockayne
Historical Record: 142-88-211 (0.422)
Current Season: 0-0-0 (0.000)
Bank 1321 / CP 33
Captain: Thomas Foster
Recent Results
Coach's Biography: Paul Cockayne

I have always been a keen games player, devoting much energy in my youth to chess, before turning to bridge, which I have played with a fair degree of success, on and off (currently off).
My cricketing exploits have been enthusiastic but somewhat less successful, though I continue to be involved in my local cricket cricket in the capacity of scorer which earns me a free beer once a week.
Professionally I worked for many years in IT after dallying with a career as a musician, but I now work as a counsellor which brings me into contact with some strange and wonderful people. I continue to play the piano and occasionally vibes, predominantly for my own amusement, though others also seem to be amused by my efforts.
Much effort these days goes into dancing rather badly, in circles, squares and also with people whose toes tend to hurt afterwards.
Somehow I remain married to Mandy, who has somehow put up with me since 1984 and seems remarkably happy, all things considered. We have two adult sons who, on occasion seem grown up as well as adult.
I come to Marine having managed Wycombe in U1 for a few seasons. Seeing that in the past Marine have had some cup success, I will be hoping to round that record off with some good performances in the league.
Season 9
We took over Marine at the start of the season and found ourselves with a very healthy-looking team – certainly too good for Division 3. Under the circumstances, we would have been disappointed not to win the division, and in fact we did so with quite a bit to spare – 45 points from a possible 54 and an 11-point gap to second position. A nice run in the F.A.Cup left us more than happy and we hope to do ourselves credit in Division 2.
With a T-16 ranking of 11th and a T-11 ranking of 6th, we must be among the favourites for promotion to Division 1 – which, if we could achieve it, would be a first for Marine – and we have a healthy bank balance to assist us.
Great credit must go to Kevin Martin for putting Marine in such a good position. Here's hoping that we can round of his good work with successive promotions!
Season 10
After promoting in season 9, season 10 was a disappointing one for Marine. We were hopeful - even expectant - of going straight up to Division I but never really challenged and finished in 5th place. On top of this, our cup performances were poor - we exited the Youth Cup in round 1, the AP Cup in the group stages, and the FA Cup in round 2. But surely season 11 will be better for us. Our T11 is 8th overall and our T16 4th. In division II we are ranked 5th and 2nd. This is a club that can go right to the top....
Season 11
Disappointed to miss promotion in season 10, Marine made amends in season 11 by winning the Division II title at a canter. Twelve wins, four draws and only two losses. 52 goals scored and 17 conceded. Nine points clear of second-placed Halifax. This was indeed a most successful league campaign. In comparison, our cup performances were poor. We failed to progress from the AP Cup group stages, and were knocked out in round 1 of the Youth Cup and round 2 of the FA Cup. But the club's priorities were clear and next season will be the first at the top level for Marine. The squad is in good shape and we are hopeful of at least survival in Division I.
Recent Team News
No team news entries yet...