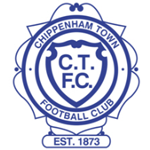 Chippenham Town FC
Paul Cockayne
Historical Record: 180-105-265 (0.423)
Current Season: 2-0-4 (0.333)
Bank 1186 / CP 37
Captain: Ben Simpson
Recent Results
Coach's Biography: Paul Cockayne

I have always been a keen games player, devoting much energy in my youth to chess, before turning to bridge, which I have played with a fair degree of success, on and off (currently off).
My cricketing exploits have been enthusiastic but somewhat less successful, though I continue to be involved in my local cricket cricket in the capacity of scorer which earns me a free beer once a week.
Professionally I worked for many years in IT after dallying with a career as a musician, but I now work as a counsellor which brings me into contact with some strange and wonderful people. I continue to play the piano and occasionally vibes, predominantly for my own amusement, though others also seem to be amused by my efforts.
Much effort these days goes into dancing rather badly, in circles, squares and also with people whose toes tend to hurt afterwards.
Somehow I remain married to Mandy, who has somehow put up with me since 1984 and seems remarkably happy, all things considered. We have two adult sons who, on occasion seem grown up as well as adult.
I previously managed Marine and then Evesham, before taking a break from the game for 18 months. Chippenham will represent something of a challenge but I am looking forward to building a decent side, though that may take a little while!
Recent Team News
No team news entries yet...