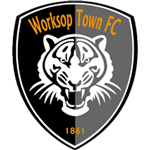 Worksop Town FC
Mike Parnaby
Historical Record: 221-109-228 (0.494)
Current Season: 11-3-9 (0.543)
Bank 735 / CP 42
Captain: Alessandro Santoro
Recent Results
Coach's Biography: Mike Parnaby

I have played PBM games for over 20 years but have tended to stick to traditional pen and paper, snail mail games until recently. I have never really been interested in computer based, online games until very recently, but exactly why I have stayed away from MSWL for so long baffles me! Anyway, I am here now and hope to stay for quite some time! I have a website dedicated to my various games, although don't expect it to be giving any secrets away! http://itsnotallfootball.webs.com/
I live in north east England in a small market town called Guisborough, a little to the south of Middlesbrough. I have reached the grand old age of 54 and am married to Laura and have a 17 year old son, Matthew. I work for the local council in Social Services where I help distribute funds to people who are vulnerable and have specific care needs.
I have another hobby which is even longer living than PBM, and that is Subbuteo Table Football. I have been playing this for 41 years now, have represented England more than once. Recently I have backed away from the tournament scene and I have joined leagues where I play the game in the style I learned as a kid. Back to my roots as it were! Loving it though because it is just like learning the game all over again.
Recent Team News
No team news entries yet...