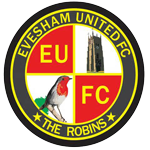 Evesham United FC
Aires Martins Jr.
Historical Record: 174-87-256 (0.421)
Current Season: 1-2-13 (0.125)
Bank 307 / CP 29
Captain: Adrien Casanova
Team Awards
2 Alan Parr Cup Titles

Recent Results
Coach's Biography: Aires Martins Jr.

Glad to be back in action with the OLMEC. From New Bedford Mass, Still learning one day Ill figure this out!
Recent Team News
No team news entries yet...