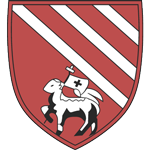 Droylsden FC
Dave Gittins
Historical Record: 217-111-226 (0.492)
Current Season: 10-2-12 (0.458)
Bank 898 / CP 31
Captain: Fearghas Wright
Recent Results
Coach's Biography: Dave Gittins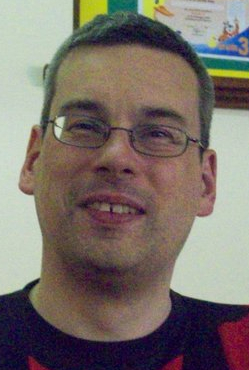 Hi - I'm Dave Gittins, manager of Droylsden for this game, but in reality a long-suffering Manchester City fan who can't quite believe what's been happening at the club over the last couple of years. I'm now exiled to the Cheshire / Staffordshire border. I've played in various United leagues over the years - generally to a mediocre standard, but always aspiring to do better (see, I told you I was a City fan...).
I'm married with 2 kids, and the big interest for the family is swimming. Both my lads swim for the local club, my wife is a coach there and I'm Club Treasurer and also Announcer for galas, etc. All this means that I spend a number of weekends a year getting very warm, sitting on the balconies of swimming pools up and down the country watching other people's kids swim, then missing my own because I've got too hot and too bored and sloped off to find a decent pub. I have been known to drink the occasional pint of real ale.
Connection to No. 1 recording artist (1) - I interviewed The Bluebells ("Young At Heart") for student radio and drank beer with them backstage, missing the support band altogether.
Connection to No. 1 recording artist (2) - I sat next to Rick Astley's brother at accountancy college.
That's me for now - I look forward to competing with you all.
Recent Team News
No team news entries yet...