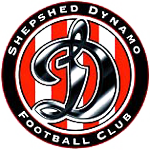 Shepshed Dynamo FC
Alon Atie
Historical Record: 288-114-183 (0.590)
Current Season: 14-7-6 (0.648)
Bank 4758 / CP 52
Captain: Zak Burton
Team Awards
6 League Titles
1 Alan Parr Cup Title
4 Youth Cup Titles

Recent Results
Coach's Biography: Alon Atie

ï»I have lived in South Africa all of my life.
I studied law at University, but currently import watches and Corporate gifts into South Africa.
We have been lucky in that our business has grown consistently over the course of my working life and we currently employ about 100 staff.

I Have 3 children Alexia(18),Ricci(14) and Ethan (12).
I am a huge sports fan and my favourite soccer team is Liverpool.I chose Tranmere as my team as they come from the Liverpool area.I know a true scouser would probably hate the teams coming from the same area more than any others but not living there this doesnt apply to me.
ï»I get great enjoyment from the mswl leagues and for this I am very grateful to Al as the founder.
I dont know much about US sports, the big sports in South Africa are Rugby ,Cricket and Soccer. I enjoy watching all 3 and whilst inuniversity played cricket and field hockey.

For recreation I play bridge,read,play with the kids and hang out with friends.

Recent Team News
No team news entries yet...