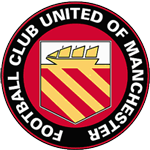 FC United of Manchester
Kevin Martin
Historical Record: 232-124-217 (0.513)
Current Season: 8-6-11 (0.440)
Bank 2114 / CP 39
Team Awards
1 Alan Parr Cup Title

Recent Results
Coach's Biography: Kevin Martin

After helming Marine FC for the first ten seasons, I've now led up FCU from the league depths to a solid mediocrity. This will be our second stab at being the little fish in the big pond, and look to suffer greaty at the hands of the league powers with a season in Div 1. We're short on firepower to run with the top teams, so pulling out close wins on defensive prowess will be a must.
On the home front, my wife Jessica and I welcomed our ninth child in December 2018 and are officially now driving a bus to get us all around. So says the title which calls our new 'van' a "Bus (not a school bus)." Enjoying (nearly) every moment of such a wondrous, blessed life.
Recent Team News
No team news entries yet...