(H)

Nottingham Forest

Steve Turner

Plymouth Argyle FC

Rob Peterson
Game Preview
Recent Meetings
SEASON
COMPETITION
HOME
SCORE
AWAY
1
League Round 3
FOR
0 - 0
PLY
1
League Round 12
PLY
2 - 1
FOR
7
FA Shield Round 1
FOR
0 - 4
PLY
7
League Round 7
FOR
0 - 0
PLY
7
League Round 16
PLY
1 - 0
FOR
8
AP Cup Group (3)
FOR
2 - 8
PLY
8
League Round 7
FOR
2 - 1
PLY
8
League Round 16
PLY
5 - 0
FOR
12
League Round 4
FOR
2 - 2
PLY
12
League Round 13
PLY
5 - 0
FOR
13
AP Cup Group (3)
FOR
0 - 4
PLY
13
League Round 5
FOR
2 - 2
PLY
13
League Round 14
PLY
0 - 2
FOR
15
League Round 7
FOR
4 - 3
PLY
15
League Round 16
PLY
0 - 2
FOR
17
Youth Cup Round 2
PLY
2 - 2
(4-5 PKs)
FOR
20
FA Cup Round 1
PLY
6 - 0
FOR
21
AP Cup Group (3)
FOR
3 - 3
PLY
23
AP Cup Group (2)
PLY
2 - 2
FOR
23
FA Shield Semifinals
FOR
0 - 0
(3-2 PKs)
PLY
26
League Round 5
FOR
5 - 1
PLY
26
League Round 14
PLY
1 - 0
FOR
27
AP Cup Group (2)
PLY
0 - 3
FOR
28
FA Cup Round 1
FOR
0 - 3
PLY
28
Youth Cup Semifinals
FOR
0 - 1
PLY
31
AP Cup Quarterfinals
FOR
3 - 0
PLY
32
League Round 9
FOR
1 - 2
PLY
32
Youth Cup Round 1
PLY
2 - 0
FOR
32
League Round 18
PLY
0 - 2
FOR
34
League Round 6
PLY
2 - 3
FOR
34
League Round 15
FOR
6 - 0
PLY
36
League Round 3
PLY
3 - 3
FOR
36
League Round 12
FOR
2 - 1
PLY
37
AP Cup Group (3)
FOR
0 - 6
PLY
37
FA Cup Semifinals
FOR
1 - 0
PLY
42
League Round 4
PLY
2 - 3
FOR
42
League Round 13
FOR
3 - 0
PLY
43
League Round 3
PLY
6 - 0
FOR
43
FA Cup Round 2
FOR
3 - 2
PLY
43
Youth Cup Round 1
PLY
0 - 1
FOR
43
League Round 12
FOR
4 - 2
PLY
45
League Round 6
PLY
0 - 0
FOR
45
AP Cup Round 2
FOR
4 - 0
PLY
45
League Round 15
FOR
2 - 0
PLY
Olmec Head Preview
League
• Nottingham Forest placed 6th in the 2nd division in season 44.
• Plymouth Argyle FC finished 10th in league play last season and were relegated to the 2nd division.
Nottingham Forest
• Nottingham Forest are free of injuries entering today's match.
Plymouth Argyle FC
• Jed Harris (III/12 Fw - hip), and Kurt Juric (III/13 Fw - hip) are all questionable for today's match.
• Glen Crowley (IV/15 Gk) is out due to discipline after being booked in match 32 against Bristol City FC.
Head To Head Meetings
• Nottingham Forest and Plymouth Argyle FC have met 43 times with 25 of those occurring in the League.
• Nottingham Forest have won 18, lost 15 and drawn 10 of 43 matches against Plymouth Argyle FC.
• Plymouth Argyle FC haven't won a league match at City Ground since season 32.

Match Notes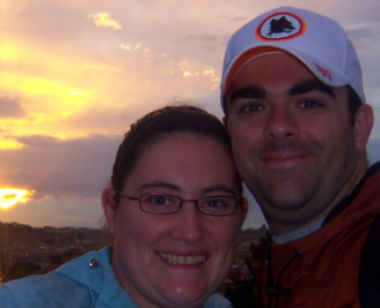 This is a pretty close historic matchup. Plymouth are behind in the won-loss battle, and I don't see it getting closer here. This ship is going down.
Rob (Plymouth Argyle FC) 09/21 - 9:54 PM
Terms and Conditions