Plymouth Argyle FC
Rob Peterson
Historical Record: 578-247-471 (0.541)
Current Season: 8-2-3 (0.692)
Bank 396 / CP 38
Captain: Hayden Kerr
Team Awards
1 League Title
2 FA Cup Titles
3 FA Shield Titles
2 Alan Parr Cup Titles
3 Youth Cup Titles

Recent Results
Coach's Biography: Rob Peterson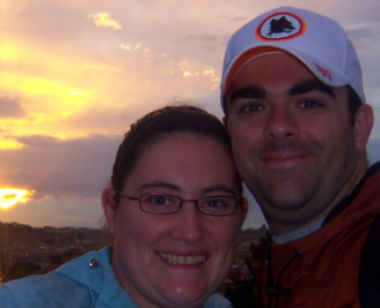 "Hi, my name is Rob, and I'm addicted to Olmec-based sports simulation games." I see a lot of familiar faces around here, Al, Kevin, Phil, C-Ball, even Ian. I think this is a safe zone.
I love games of all kind. Video games, computer games, fantasy sports, board games, card games. I also continue to play sports, even at my advancing 34 years of age. I play soccer twice a week, bowl once a week, play golf every once in a while. If it's a game, chances are I'm interested in trying it out.
There's something special about these Olmec games. There the competition, player development, finances, player acquisitions and movements, but, one of the things that sets the various Olmec leagues apart from other game types is the communities that get built. I've been playing in on-line sports simulation leagues since 2001, getting into a soccer league called iFLM (which was a great league design at the time, I was sad to see it fold). At the same time, I was heavily involved in Diplomacy. Diplomacy brought me to Psychopath, a web zine with a bunch of games, Diplomacy being one of them. That adventure got me into En Garde as well as my first venture into Olmec-software, in the form of PsychoS[h]occer. After the first couple Commish's stepped down, I ended up running PSFA for a few seasons before life got in the way and I could no longer run the league. That venture into PSFA got me into MSWL and I've never looked back. MSWL, United, TMBL, United2, stints in SESL and SFLSL.
In United, my strategy has always been to build the best youth team in the league, and allow that to fuel and stock the first team. Unfortately, this strategy doesn't appear to be the best because, in 16 seasons, I've yet to win the League Championship and only have ONE Youth Cup trophy to show for it. A wise man might change his strategy. I am not a wise man. I am stubborn. Building through youth will continue to be a cornerstone of the Argyles.
Season 16 had its ups and downs. A major down was the league play, where the team finished in 8th place, barely failing to escape the relegation zone. The team was bounced out of the FA Cup in the first round and to suffer through the indignity of the Shield. Still, even with the Shield being a "lesser" trophy, a trophy's a trophy, and the team strived to win it. However, my biggest (friendly) rival, Mr. Kevin Martin, again stood in the team's way, and AGAIN thwarted Plymouth in a Final. One of these days... one of these days. In other Cup news, the Argyles made it to the Quarterfinals of both the Youth Cup and the AP Cup. In both cases, Plymouth was actually the superior lineup in both cases, but it was the Youth Cup that really hurt - Argyles had every aspect of that game, except for the bottom line. Olmec reared its ugly head. There doesn't seem to be anything I can do to appease Olmec. Hopefully Season 17 sees a kindler, gentler Olmec Head.