Brighton & Hove Albion
Brian Beerman
Historical Record: 486-239-491 (0.498)
Current Season: 8-7-12 (0.426)
Bank 959 / CP 27
Captain: Cristian Lozano
Team Awards
2 League Titles
5 FA Cup Titles
1 FA Shield Title
3 Alan Parr Cup Titles

Recent Results
Coach's Biography: Brian Beerman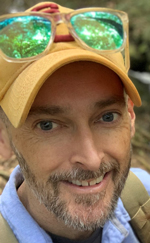 It's good to be back. So much has happened since I stepped away: Germany finally won their fourth WC championship; Several of our team's real life counterparts jumped into the Premier League; and The Manager league was obliterated by malicious hoodlums.
My last game here was an FA Cup championship win vs our good friend, Dave Dohm. I look forward to tangling with all of you in that prestigious competition, all while trying to remain in 1st Division (and get our historical record above .500).
Cheers!
Recent Team News
No team news entries yet...