(H)

Queens Park Rangers

James White

Dorchester Town

Andy Shaw
Game Preview
Recent Meetings
SEASON
COMPETITION
HOME
SCORE
AWAY
4
League Round 6
DOR
0 - 0
QPR
4
League Round 15
QPR
2 - 0
DOR
5
FA Cup Round 2
DOR
0 - 3
QPR
10
FA Cup Round 2
DOR
2 - 2
QPR
10
League Round 6
DOR
7 - 0
QPR
10
FA Cup Round 2 Replay
QPR
5 - 2
DOR
10
Youth Cup Quarterfinals
DOR
6 - 3
QPR
10
League Round 15
QPR
0 - 0
DOR
11
AP Cup Round 2
DOR
0 - 3
QPR
13
League Round 1
QPR
2 - 1
DOR
13
League Round 10
DOR
1 - 0
QPR
15
League Round 6
DOR
1 - 1
QPR
15
League Round 15
QPR
4 - 1
DOR
16
League Round 6
DOR
0 - 0
QPR
16
League Round 15
QPR
1 - 1
DOR
25
FA Cup Round 2
DOR
3 - 0
QPR
28
League Round 1
QPR
0 - 4
DOR
28
League Round 10
DOR
1 - 0
QPR
30
League Round 1
QPR
1 - 2
DOR
30
League Round 10
DOR
2 - 1
QPR
33
League Round 1
QPR
4 - 0
DOR
33
League Round 10
DOR
0 - 7
QPR
34
League Round 6
DOR
1 - 3
QPR
34
League Round 15
QPR
6 - 0
DOR
36
AP Cup Group (1)
QPR
1 - 0
DOR
42
League Round 6
DOR
2 - 1
QPR
42
League Round 15
QPR
0 - 0
DOR
43
League Round 6
DOR
1 - 2
QPR
43
League Round 15
QPR
1 - 0
DOR
44
AP Cup Group (1)
QPR
1 - 0
DOR
45
League Round 6
DOR
1 - 1
QPR
45
League Round 15
QPR
1 - 0
DOR
45
AP Cup Final
DOR
0 - 0
(7-8 PKs)
QPR
Olmec Head Preview
League
• Queens Park Rangers finished 8th in league play last season and were relegated to the 2nd division.
• Dorchester Town placed 5th in the 2nd division in season 44.
Queens Park Rangers
• Hakim Aguerd (SBY/5 Df) is questionable (head injury) but may return today.
• Jose Maria Guerrero is looking for his 20th MSWL United League goal (currently at 18).
Dorchester Town
• Dorchester Town are free of injuries entering today's match.
Head To Head Meetings
• Queens Park Rangers and Dorchester Town have met 31 times with 23 of those occurring in the League.
• Queens Park Rangers have won 14, lost 9 and drawn 8 of 31 matches against Dorchester Town.
• Queens Park Rangers has a 5 game unbeaten streak against the Magpies.
• Dorchester Town haven't won a league match at Loftus Road since season 30.

Match Notes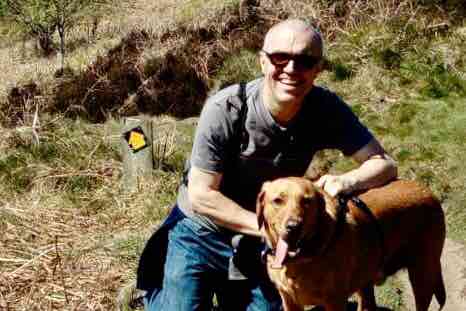 The first game of our double header and we need a result.
Andy (Dorchester Town) 09/19 - 6:40 PM
Terms and Conditions