Recent Entries
Rankings 2.0

Posted by Kevin Martin on Tuesday, Dec. 6th, 2011 at 7:33 PM
Rankings 2.0

First, why the shift?

The old rankings were reflective of relative team strength, yet did not take into account on-field performance. They weren't designed for that in the first place. Managers wanted wins to be rewarded in the rankings, so the old system needed scrapped or re-done.

For the non-stat guys and those who don't like reading a lot:

Every team gets a baseline ranking based on team roster strength and resources. To start a season off, that's all we can look at anyway since no one has played matches yet. The better your roster strength (T11, T16, player value) and the better your resources (cash, CPs, BRBs) the better off your team is probably going to do. So everyone gets ranked and scored based on roster/resources.

On top of that number, you add on Performance Points once the games start rolling. If you win, you get points. If you draw, you get less points. If you lose, you get nothing. Not every match is worth the same points. Div 1 wins count for more than Div 2 or 3 wins. FA Cup wins are worth more than Youth Cup wins because the FA Cup is the premier competition. As the Cups advance, quarterfinal, semifinal, and finals wins are progressively more valuable than the first round matches were worth.

So that's where the final number comes from: your team "worth" plus points for how your team has performed so far this season. By building up your team better, you get more points. By winning, you get more points. By the end of the season, how you actually fared with regard to the W-D-L record counts for more points than what your roster looks like. I think that's the way it should be: potential gets ranked higher early on, yet by season's end what you actually did matters far more than how well you built up your potential to carry over into next season.

If you just want to see what each match is worth in terms of Wins and Draws for performance points, skim down to the table and check it out. Otherwise, non-statistically-minded managers should stop reading now if they fear getting confused.

For the stat guys who care about the numbers behind the numbers:

The baseline rankings have remained relatively intact. There was a change however, so I'll recap here on how the "baseline" number is reached for each session's rankings.

It's based solely on what can be seen on the Stats page (link on header). Bank, Total Player Value, T11, T16, CP, BRBs.

The exact ranking determination works as follows:

Take (Bank/2)+PlayerValue. Sort the list of sums from high to low and assign points based on higher total. 1st gets 32, 2nd 31, 3rd 30, etc. down to 32nd gets 1 pt. (Note that this is a change from the old rankings, which overvalued $ that wasn't always converted to players. Halving the cash totals' impact seemed like a good idea based on how the old rankings played out.) Ties on total value all get the higher point total.

Take T11 and rank the teams top to bottom. Again assign points from 32 (best) to 1 (worst). Ties all get the higher points.

Take T16 and rank the teams top to bottom. T16 is worth half of what T11 is. Top two get 16, bottom two get 1. The formula actually ranks 32-1 and then halves the total, rounding up when needed. Again, ties all get the higher point total.

Take CP and divide by 5, rounding down. The max possible CP total in this league is 85, though that's doubtful it will ever be reached. Also, hitting a "0" is equally difficult because it would require fewer than five healthy age I+ players on the roster.

Add on points for backroom boys. Youth Coaches are worth 2 pts each (due to keeping low-SL players off the fields and allowing a lot more SL to play over the course of the season, in addition to allowing development of players in key areas such as Gk/Sw without sacrificing odds of winning games). Coaches, Physios, and Groundsmen are worth 1 pt each. Max of 2 YC and 1 each of the others get points, so no bonuses for having 7 or 8 BRBs on the roster.

So the rankings baseline based on the above totals out to:

Cash/2 + TotalPlayerValue (1-32)

T11 (1-32)

T16 (1-16)

CPs (0-17)

BRBs (0-7)

That gives total points from 3-104. Subtract 2 from that to give a 1-102 scale (recognizing that no one is likely to ever hit 85 CP, with a practical max of high 60's to low 70's leaving the scale at 1-99).

Then take that total rankings sum (minus the 2 pts) and halve it (rounding up). There's your baseline number and what number you will see in the pre-season before any matches get played.

That's a lot of number crunching and sorting, ranking, etc. If you've got a better way to evaluate resources/roster potential, shoot me a note so we can start figuring out a better system for Rankings 3.0 which is sure to be desired in a few seasons.

Then we add on the Performance Points.

Two notes before we get into that:

1) FA Cup replays. A team that wins in the first meeting should not be punished for taking care of business at first chance. A team that draws and later wins shouldn't get more points than a team that simply won the first one. However, a team that got a draw should still get points for a draw. So winning a replay only gets you enough points to make up the difference that you would have earned winning the opener. Example: round 1 of FA Cup. Win = 6 points, Draw = 2. A win in the replay then would get you 4 points, to match the win total for the round.

2) Draws in Cup play. Winning by PKs takes more luck than skill. The losing team still gets credited as a draw by the program in terms of record and CP earned. These rankings reflect those ideals and current league programming structure. Both teams get the points for the draw. The team that won the PKs gets to advance and possibly earn more points in the next round. Thus, advancing through the stages by two draws (FA Cup) and subsequent PKs is worth less than advancing by an outright win.
| Competition | Win | Draw |
| --- | --- | --- |
| League Division 1 | 4 | 2 |
| League Division 2 | 3 | 1 |
| League Division 3 | 2 | 1 |
| FA Cup R1, R2, Q | 6 | 2 |
| FA Cup R1, R2, Q replays | 4 | 2 |
| FA Cup Semifinal | 8 | 5 |
| FA Cup Final | 10 | 7 |
| FA Shield R1, Q | 4 | 2 |
| FA Shield Semifinal | 5 | 3 |
| FA Shield Final | 6 | 4 |
| AP Cup Group Match | 2 | 1 |
| AP Cup R2, Q | 4 | 2 |
| AP Cup Semifinal | 6 | 4 |
| AP Cup Final | 8 | 6 |
| Youth Cup R1, R2 | 3 | 2 |
| Youth Cup Q, Semifinal | 5 | 3 |
| Youth Cup Final | 6 | 4 |
The max possible points if a team won every possible match (won all 18 Div 1 matches and was the FA Cup, AP Cup, and Youth Cup champ, winning all matches with no draws along the way) is 158. Fewest points possible is 0 (all losses, all season). Possible points per competition are:
League - Div 1, 72. Div 2, 54. Div 3, 36 (18 matches each). FA Cup, 36 (5-8 matches). FA Shield, 19 (4 matches), (21 pts if you drew the FA Cup opener, then lost, 23 for 2 draws and PK loss in FA Cup opener/replay). AP Cup, 29 (7 matches). Youth Cup, 22 (5 matches).
As the season progresses, the points for each Win or Draw get added on to the team's total Performance Points. Note that the Resource/Roster Points are re-figured each session to reflect that one big auction buy or trade can change everything in terms of who the "favorite on paper" is. Cash and CP also can fluctuate pretty heavily between each session, so the rankings need to account for that.
The points for wins/draws are a season-long total though, so they can only increase.
To start the season, the Resources/Roster points will outweigh the Performance Points fairly heavily (roughly 3:1 for most teams after the first session). By session 4 or 5, the majority of the league should be at about a 1:1 ratio of importance. By season's end, the worst teams will still not have earned enough win points to boost their ranking. The best teams will have doubled up their resource/roster points with their win points, so the only way to stay up in the rankings past the first few sessions is to keep winning and advancing in the cup competitions. Unlike the past rankings, this system makes it far harder for a Division Two or Three team to top the rankings unless they also make a few Cup finals along the way. That's how it should be, since regardless of the season they were having, no one would say that a Division 1 or Championship team was better than one of the top 5 Premier League teams in a given year. Just because you beat up on lesser competition doesn't mean that you should get ranked higher than teams struggling against the top clubs yet still getting some wins and draws along the way. That struggling higher division team might still be able to kick your team all over the field should you meet in a cup match.
I know some people want a system that is so simple that it merely reflects Wins and Losses. That's what we have a Tables link for at the top. This rankings system is supposed to give a feel for who the best overall team is right now - reflected by who is winning now and who is most likely to keep on winning.
Shoot me a message through the website or by e-mail if you have questions or suggestions for future improvements.
Kevin (United – Swansea City AFC, United 2 – Marine FC)
Readers Comments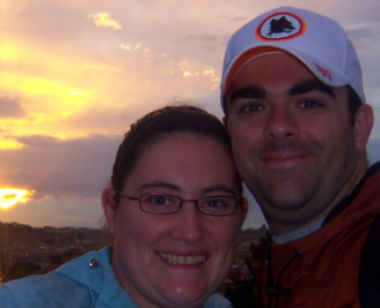 I like it. I think it's an improvement over the old system. I didn't actually disklike the old system, but the changes here make sense and it sounds like it will make for a better system.
Rob Peterson on Wednesday, Dec. 7th, 2011 at 12:16 AM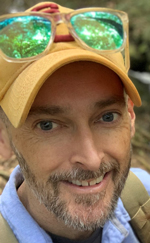 Wow Rob, you managed to fit the word "system" into that short paragraph three times. Well done.
Brian Beerman on Wednesday, Dec. 7th, 2011 at 8:15 AM