Recent Entries
BRB Ideas

Posted by Andy Bate on Friday, Feb. 8th, 2013 at 10:42 AM
A couple of ideas for BRBs to add a little variety to choice of tactics to employ in matches.
Defensive Guru
Four times per season, this BRB gives five more levels of playing for a draw (PFD). Usual PFD rules apply, this BRB just gives you twelve levels of PFD in four matches.
Counter Attacker
This BRB sees attacks for his side from the MF only reduced by one third instead of a half, but only if his team are not playing the offside trap.
Readers Comments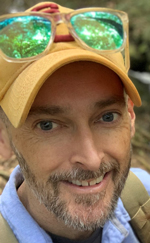 I think this league is high enough on BRB's as it is; no need to keep adding more options.
Brian Beerman on Saturday, Feb. 9th, 2013 at 2:24 PM

Always good to get a few extra options. At the moment it's certainly possible to collect the set, but add a few more and that wouldn't be the case. Managers would then really have to consider which BRB's to employ for the season. Particularly like the defensive guru!
Vick Hall on Saturday, Feb. 9th, 2013 at 5:45 PM