Recent Entries
Proposal: MSWL-United World Cup

Posted by Brian Beerman on Friday, Jun. 11th, 2010 at 12:34 PM
I was thinking recently of an idea to add to our wonderful league: a World Cup-style competition every four seasons. I have not spent a lot of time on specific details; I will leave that to the group as a whole if interest exists. Some thoughts on the subject so far include:
After every fourth season, a competition of 32 national teams would occur designed like the WC. The teams would be based on countries and comprised of the players in our league (or random non-league players as necessary).
Teams would be made up of the top players from each country, as determined by either a program or selected by each manager (the former seems less complicated and easier to coordinate).
Managers would be selected at random to coach a country. Every WC competition would therefore see each manager likely coaching a different national team (though randomness might see a manager at the helm of the same team two cups in a row once in a while).
Since many of the players in our league come from England, it might be necessary to begin creating more players in Auction that hail from other countries. If this is not feasible, perhaps a pool of non-league players could be created randomly before the WC competition and assigned to their respective national team.
Players would gain no CP. Injuries would not carry over or impact regular league seasons. Youth players would not gain any QNL. However, managers would gain money/cash based on their team's relative performance (e.g. a manager who gets a weak team into the round of 16 might make the same cash bonus as a manager who coaches a very strong team into the title match).
I am sure there are a plethora of additional rules and scenarios to account for; I leave it to people like Dr Martin to explore those avenues. Perhaps it is even too much to undertake. However, I think something like this would add further variety and enjoyment to this game we already love. I know as much as I enjoy playing this game each week, I would further get excited every four seasons knowing that "our World Cup" would be right around the corner.
Best luck to everyone this week and enjoy the games from South Africa.
Prost,
Beerman
Readers Comments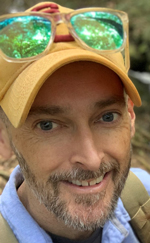 I just had a thought that might derail this idea: After the group stage, half of us would not be participating any longer. I wish I had thought of that before I posted the above.
Brian Beerman on Sunday, Jun. 13th, 2010 at 11:12 PM

Hi Brian,
Its a very interesting idea. However, it would be difficult to implement within how we run the league now. It might be possible to do it as a separate database and set it up to run that way, but it has the potential to be a lot of work for a short competition. My take on it is that the large need for effort to pull it off may outweigh the payoff in the end. I will not shut the door on the topic, its just that to make it happen there would need to be more discussion on how to do it separately and efforts by others to build the DB.
Al
Allan Sellers on Wednesday, Jun. 16th, 2010 at 2:43 AM