Recent Entries
Automating Auctions & Conditionals

Posted by Allan Sellers on Monday, May. 4th, 2009 at 12:40 AM
Hi guys,
I'd like to automate the auctions in season 2. Realistically that may or may not happen.
Either way though I need to nail down what we'd want to have by way of 'conditionals' in the auction.
I'm okay with folks being able to bid on any/every player they'd want.
However what are a few 'very simple' conditionals folks would want to see?
A list box for people to list the 'maximum' number of players they want?
A list box for each position for the 'maximum' number of players they want at a position? (Maybe you are okay with 2 players if one is a Df and one is a Fw).
Please jot down some ideas here. I know with conditionals we could get carried away in terms of precision so I'd like to keep it straightforward both for a) the managers in terms of clear options and b) me for coding the changes.
Thanks,
Al
Readers Comments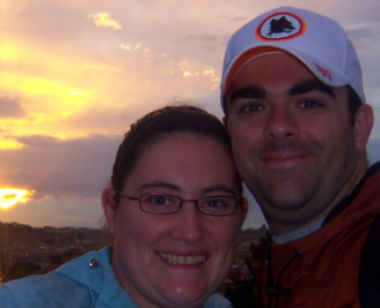 I'm perfectly fine with being able to bid on all auction lots. With the minimum bids that are required, there's only 1 team currently that could win all lots in a single auction, Bristol City, and that could only be done once. Everyone else must be selective in what they bid on.
I was thinking of a list box before I saw this posting, so it looks like we're on the same page here. My idea is as follows:
Each lot bid has a list box next to it that contains a list of all previous lots. So, Lot 1 would have no list because it's the first one. Lot 4 would have a list that includes Lots 1,2,3.
Managers select their conditional in the list that has the effect of saying... "If I win these players, ignore this bid." The manager has total control over when to bid and when to pull back a bid.
Example... I bid on Lot 1 (Age IV DF), Lot 2 (Age I FW), Lot 3 (Age II DF), Lot 4 (Age I DF), Lot 5 (APP GK). I want a maximum of 2 DFs. So, for Lots 1, 2, and 3, I do nothing other than enter my bid. For Lot 4, however, I use the list box to select Lots 1 and 3. Then, if I win both Lots 1 and 3, my bid for Lot 4 is thrown out. This gives me the potential to have more money to have available for Lot 5, the coveted APP GK.
Another idea I had, and this is a question of how much info do we want to "Give" managers, versus how much do we want them to figure out if they want to know... I was thinking it would be interesting to show the average auction value that players have been selling for.
Rob Peterson on Monday, May. 4th, 2009 at 1:39 PM

Thanks for the feedback Rob. I think I have another idea based on yours that might work...
More to come...still open though to ideas on this one..
Al
Allan Sellers on Tuesday, May. 5th, 2009 at 10:27 PM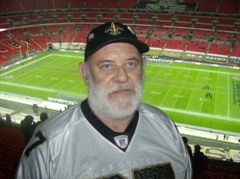 AUCTION BIDS
CONDITION OF PURCHASE [IF ANY] I.E. 1 ITEM ONLY, IF BID 1 FAILS BID ON 2 ETC ETC
BID
LOT 1
LOT 2
1389
LOT 3
1389
ONLY IF ABOVE BIDS FAIL
LOT 4
1389
ONLY 1 DEF WANTED
LOT 5
1389
ONLY 1 FW WANTED
LOT 6
LOT 7
LOT 8
LOT 9
LOT 10
Something like this would suffice
Dave Dowson on Thursday, May. 7th, 2009 at 1:16 AM