Recent Entries
Auctions

Posted by Allan Sellers on Sunday, Jun. 14th, 2009 at 7:17 PM
I'd like some thoughts on how you think auctions should work going forward. That includes the following:
1. Number of players per auction.
2. Number of backroom boys per auction
3. Number of auctions per 'regular season' (we currently have 7)
4. Number of players/backroom boys in the end of season/close season auction. (there's been talk, for example, of 0 backroom boys in the regular season auctions but a few in the closed season auctions).
5. The formulae that go into the creation of players and backroom boys (age, position, skill, backroom boy type, etc)
These first couple of seasons are an acclimation process (for me as well) into how things should go. I have some thoughts, but I'd like to see what others recommend and can take all that to develop an approach.
Thanks!
Al
Readers Comments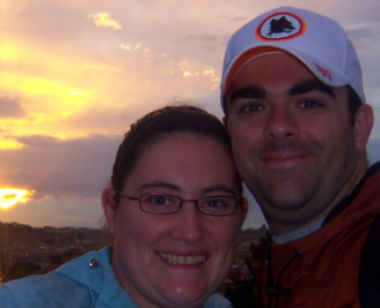 I think 5 or 6 players per auction is good. It's low enough that it will force teams to build their teams through the seasons and to force competition for players, but enough to introduce 30-40 players into the league per season.
If BBs are going to be included in the end season auction, then I say 0 BBs in the regular season auctions.
A season is 10 sessions long, 50% + 1 sounds reasonable to me, so I say we have 6 regular season auctions.
I'd say 2 auctions of 10 - 12 players a piece for the close season auction. On top of that, I would add 3 or 4 BBs per session at the end.
This would require more thought...
Rob Peterson on Tuesday, Jun. 16th, 2009 at 2:05 AM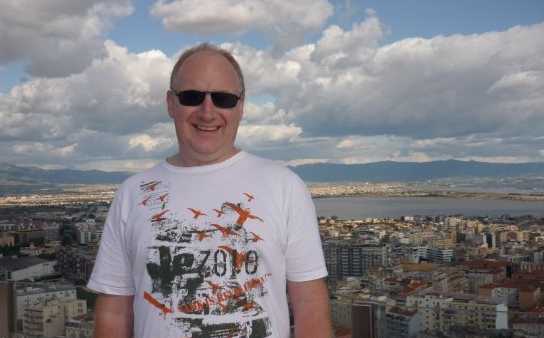 Quick answers.

1. Some randomness would be good. How about:

5% 3 players
10% 4 players
35% 5 players
35% 6 players
10% 7 players
5% 8 players

2. None during the season.

3. I agree with Rob that we could drop to only six auctions a season. I'd keep non-league sales at the end of Session 7, so that you can see who you've bought before you make your final decisions for the season.

4. Two auctions in the off-season is good. I like Rob's idea of numbers, too, probably the lower end of the ranges he has suggested. This should lead to just over fifty players per season entering the league, or just less than two per team.

5. OK, let's try and be slightly more radical than is currently the case if we are going to have fewer players available:

For position: GK 10%, SW 6%, DF 28%, MF 28%, FW 28%.

Age Age Level Chance
Chance 5 6 7 8 9 10 11 12 13 14 15
5% APP 30% 30% 15% 15%
20% I 25% 25% 25% 25%
25% II 25% 25% 25% 25%
25% III 10% 35% 35% 20%
20% IV 30% 30% 30% 10%
5% V 30% 30% 30% 10%

For Backroom Boys, 50/50 Age I/II is fine, but why not 40% Youth Coach and 20% the other positions?

6. Can we add the ability for us to put players forward for auction? They'd be available for the owning team in the session in which they are put up for auction and, provided they don't get injured or suspended, they would join the list of players available for bids next session (and thus no longer be available to the owning team). If sold at auction then the club receives the money, otherwise they immediately get sold to the non-league for the usual rate.


Andy Bate on Thursday, Jun. 18th, 2009 at 9:12 AM

Rob and Andy have some good ideas thrown out already that I'll gladly borrow from as well, though I disagree on a few points.
1 & 3 & 4. # of players per auction, # of auctions per season, # of players in off-season auctions
I've lumped these together because I'm shooting for a total number of players available per season of 60. That's two per team in terms of players possibly coming into the league. That should keep things pretty fresh and allow for rebuilding or hole-filling due to multiple injuries without going overboard and allowing a team to rebuild from scratch in one year. To get to 60, keep the 7 players per auction and reduce the auctions to 6 (as Andy suggests). I really like his thought on allowing a team to then know for sure which players need to be kept for sessions 7-10 and which can be sold off at the Non-League Sales deadline after all auctions are done.
In addition to that, I'm thinking in terms of auction value. Every team is guaranteed a minimum of 24 matches in a season. You could in theory have up to 38 if you hit every Cup final and every FA Cup replay. Most will fall into the 26-30 range. If a team is at the minimum though, the team will be out of all Cups by auction 7. Any player purchased can only be used in a max of 6 matches before aging, assuming no injuries or suspensions. That's only 25% of the season for a player bought for the same minimum price as a player in session 1. That's a little low for my taste. Further, an age I player cannot be maxed out as they can only get 3 points in from the max of 5 due to only having coaching available in sessions 8, 9 & 10. Also, apprentices that might be bought can only be raised one point as you can't get 8 matches in for the 2nd point.
If we stop at session 6 instead of 7, there are a minimum of 8 matches left. That raises the percentage to 33% of the season from 25%, allows age I players to get almost maxed (4 of 5 points), and lets an apprentice get 2 full points raised if they can avoid injury. The potential return for your purchase of a player from session 6 to session 7 plummets so badly that in session 7 I'd only ever bid on a player who was Age IV and was going to be a BRB for me next season if I could get them for cheaper than BRB's usually go for. Getting rid of the session 7 auction isn't much of a loss from my perspective.
So 7 players each in 6 auctions gives us 42 players. In the off-season, the two auctions could have 9 players each (just one below Rob's low suggested total of 10) giving us a total of 60 players exactly - 2 per team on average.
#2 & #4. Backroom Boys in auctions
While getting rid of BRBs in the regular auctions would definitely rocket their price in the off-season, I'm not sure the league is ready to go that route as a whole yet. Reducing to just 1 BRB per the six auctions (instead of the current 2) and offering 3 each in the two off-season auctions would drop the number from 20 available (last season's number) to just 12. That's almost down to 1 per every 3 teams in the league, with no guarantee on BRB type. That should drive up the prices some without making age IV, SL 7 players (who will become age V, SL 2, BRB creation bots) suddenly a hotter commodity than a younger SL 10-11 player because you can pick which BRB you want to turn them into and don't have to gamble on what will show up in auction.
Going too low on BRBs can hurt a rebuilding team if a new manager takes over. Having to wait all season to get a youth coach at the end of the year hurts badly enough. Getting outbid by the power teams on that guy would be like kicking a man who's already down. Building up players who will still be around at age V can take a season or two, so I don't want to see a system created where a new manager coming in has to wait 2-3 seasons before they can even begin to be competitive with regard to resources and match-to-match player management. Player SL takes time to develop. Whether or not you have to play your Sby Gk every session and get killed all the time (losing out on sorely needed CP) should be a quicker fix.
For type of BRB, I like the percentages as Al currently has them set for BRB's and age. I don't think we need to switch to doubling the Youth Coach over the others because many managers will be making those first with their own aging players and won't need to buy too many. While a coach or groundskeeper is a nice bonus and can be added through auction in session 2 or 4, having the Youth Coach right at the start of a season can be critical in maxing out youth development.
#5. Formulae
Disclaimer: I'm not a fan of high-SL auction players. Any system where "the rich get richer" always rubs me the wrong way. In this case, I mean that those teams winning the most will get the most CP and won't need to buy better players as often. They will then have more money as the seasons progress. They will also be getting the most money by earning all the placing and Cup bonuses and will likely be able to outbid everyone and purchase the few immediate impact T11 guys that come up for sale. Everyone else gets to compete for the B-list guys.
The other part that really bugs me is that a team which horribly mis-manages itself and ignores a critical area (like developing a young player at Gk or Fw to replace the aging star) can find an instant fix through an auction buy that turns out to be of higher SL than anything that the more prudent managers just spent two whole seasons carefully developing at significant cost to their own team's success. Wow, that was a longer sentence than intended. Anyway, I propose capping the SL for auctions at the max possible levels that can be created by a team on their own so that the two development philosophies (internal youth development at possible cost of success vs. winning more now and buying replacement players later) will be roughly equal in terms of competitive strength.
With that being said, I am in favor of the possibility of higher-SL superstars, though I think the team should have to invest in them to make them into their potential. By that I mean higher-SL Apps and Age I players for sale, though their true potential will have to be brought out and can't be simply purchased and inserted into the lineups right away. For example, an Age I player developed by a team cannot be higher to start a season than SL 10. I like the idea of an Age I, SL 11 player coming up (rarely) in auctions. Or an App that starts at SL 7 instead of SL 5. The reason this is less harmful to balance is that the SL 7 Apprentice purchased in the season cannot get the full 5 points raised. They can max at SL 11 if bought in session 1 or 2, 10 in sessions 3 or 4, and only 9 in sessions 5 or 6. A lower SL Apprentice purchased midway through the season will be merely on par with or even a little behind fully developed home-grown players.
So I propose dropping the max SL for age 3+ players in auctions to the development limits and go down from there to create the range. I don't like the idea of magically discovering an old player from some other league who is better than anything this league could generate on its own. For the Age II and below, leave the possibility of finding a possible superstar in the auction, with the knowledge that the player will have to be maxed by the team to actually perform at top level. I like the current numbers for Position type and would leave those alone, as I also would with the Age % chances. The revised formula would be:
Player SL Range for Auctions

| | | |
| --- | --- | --- |
| Age | % chance | SL Range |
| App | 10 | 4-7 |
| I | 25 | 8-11 |
| II | 25 | 11-14 |
| III | 20 | 10-13 |
| IV | 15 | 9-12 |
| V | 5 | 7-10 |
For each SL range, there are four possible numbers. I propose a 20%, 35%, 30%, 15% for each 4-number range. That leaves most players coming in at solid performance levels, with only a rare player being that truly great find to anchor your T11.
Another point to consider in this discussion is that auctions are the sole way that cash 'goes away' in this league. Right now, the 30 league teams have a combined 28,355k, or an average of 945k per team. We all started with 1000k each, so right now we're down from where the league started. In theory, that's been invested in higher SL for the teams, so the teams' combined player worth should be higher. I'll keep an eye on that to see where it's going as the seasons roll on. This is important to note because if we reduce auction players too much then cash builds up to really high levels for some teams and competitive balance gets skewed by teams buying out good youth from weak and poor teams as well as all the best auction players. There have to be enough decent mid-range auction buys to keep the majority of teams bidding and purchasing new players without having a league full of teams stacked with all A-list stars. The end goal should be a constant influx of "decent to good" players with the occasional "must have" guy to break the bank for.
Kevin Martin on Tuesday, Jun. 23rd, 2009 at 9:33 PM