Recent Entries
FA Cup Drama

Posted by Allan Sellers on Sunday, Jan. 13th, 2013 at 5:19 PM
Session 1 features an FA Cup opener between the only MSWL United teams with 3 FA Cup Trophies: Northampton and Lewes.
Let me first point out what a shame it is that these two teams were "randomly chosen" to meet in the opening round.

Northampton leads ALL teams with 33 FA Cup wins while Lewes is 3rd (behind Watford) with 27.
Who do you have in this match?
Readers Comments

Yes a great game ahead the like of which Liverpool and Chelsea would be proud to be involved in! I am personally proud of our FA cup record, we like this competition and see it stands head and shoulders above the FA Shield which to me is a competition for also rans! Wait for the heat to settle before continuing, that might stir a little debate?
I like the draw vote and glad to see the cynical Al and Graham consider we are up to no good! Love it and long may the banter continue!
Good luck Dave, you know we don't mean it right!
Simon Compton on Monday, Jan. 14th, 2013 at 3:26 PM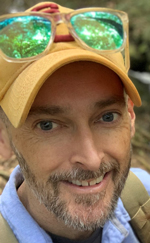 If both sides come out with a 1-1-3-3-3 formation, it's collusion.
Brian Beerman on Monday, Jan. 14th, 2013 at 6:12 PM