Recent Entries
Completely Off-Topic

Posted by Allan Sellers on Friday, May. 21st, 2010 at 2:19 PM
My apologies...

But here's Mad Max's first hit and run of the season. See if you can spot all the mannerisms.

(might take another hour for the video to fully process on YouTube)
Al
Readers Comments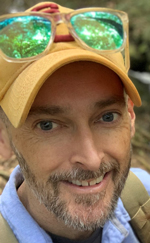 Great! I like the excitement when he realized he just scored a run.
Brian Beerman on Friday, May. 21st, 2010 at 3:30 PM

I thought for a second he was going to play like his father and take out the catcher...
Also love the comment in the background from a kid around the 52 second mark: "We're winning!" Like it's something completely new and unexpected.
Any offers from the big leagues yet? I hear the Mets could use a player with some hustle and excitement in their lineup lately.
Kevin Martin on Saturday, May. 22nd, 2010 at 2:10 AM