Recent Entries
YOUTH CUP RULES

Posted by Dave Dowson on Tuesday, Mar. 24th, 2009 at 12:57 AM
Just read the rules again & as I understand it, the only punishment for not fielding 8 youth players (age0) is 10k per player.
Now call me draconian but surely (dont call me Shirley though)) that is NOT enough of a deterrent or punishment for not fielding youth players. The rewards for not abiding by & within the spirit of the rules are far more than the punisment or fine!
possible scenario: a team plays just 6 youth players & 5 older players with skill levels of 11,12,13,14,15. That would give them a considerable SL advantage over a team fielding 8 youth players & the only punishment a 30k fine !
The likelihood is that the team fielding the 5 older players will progress & get extra cash & CP ( for just a 30k fine)
I think the rule needs amending before the Youth Cup kicks off ! I would suggest that if a team does not have 8 youth players in their team they are either kicked out of the cup giving a bye to their opponent or that the programme inserts youth players in the line up automatically
Opinions ?
Readers Comments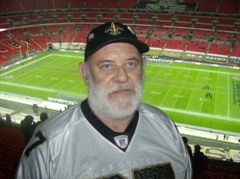 It appears I may have missread the rules doh!
15.6 THE YOUTH CUP will have its matches skewed towards the end of the season, when youth players will be
of higher levels. Teams for the Youth Cup may include up to 3 over-age players, as well as youth players. Clubs unable to field a full team of 11 will be fined 10k per player missing per match.
Youth Cup matches are played at neutral grounds, and do not have replays. In the event of a draw, there are 5 penalties
per side, taken by the 5 highest level players in your team. If there is a draw after the first 5
penalties, the match goes to sudden-death penalties, each taken by a different person until a result is found
So the fine is 10k for each over aged player up to a maximum of 3 over aged players in the starting 11
I still think the rewards of playing 3 Over aged players with higher skill levels outstrips the punishment of 10k per player
Opinions please
Dave Dowson on Tuesday, Mar. 24th, 2009 at 1:18 AM