Recent Entries
Penalty Kicks

Posted by Andy Bate on Tuesday, Jun. 23rd, 2009 at 5:25 PM
PENALTIES.
There is a 10% chance of conceding a penalty for every hardness point used. Each 10% chance is separate, so a
team could concede as many penalties as it plays hardness points. If no hardness is used, there is still a 5%
penalty chance.
The chance of a penalty being scored is:
50 + (4 x penalty takers skill) - (2 x Gk skill) % to a maximum 95%


Am I the only one who read this as being the players' (penalty taker and GK) match skill level? In other words their SL including fitness?

Looking at the match report from HER-PLY, the penalty that the spawny Argyle got was taken by a player of SL 15, FIT 0, whereas the GK was SL 13, FIT 1, and therefore I assumed he should save penalties at SL14.

Also, I notice that had I got a penalty one of my SBY FWs would have taken the kick, rather than a player of higher skill level at a different position.

What happens in penalty shoot-outs? Do only FWs take the kicks?


Readers Comments

A few answers:
Skill Level is SL, so the program takes what is actually written there. Fitness gets added in for the Gk area total (regular block percentage). Keeper and shooter SL for penalty kicks is pure SL. This is because Fitness is a modifier to the area totals, just like hardness, great performance points, home bonus, and playing for draw points. For example, you can have +2 Fitness on your Gk and add in another 5 hardness to play your Gk at +7 for the match. When checking Gks (and Sweepers) against scoring chances, the program is using the "area total" for the Gk area (not just the keeper SL), just like it does with the combined Df, Mf, and Fw areas to calculate scoring chances. Penalty kicks ignore all modifiers and use only the actual Skill Level (SL) of both the Gk and the shooter. This holds true for both regular PKs in a match and in the penalty kick shootouts to decide Cup games that end in a draw. Fatigue really doesn't come into play that much when there's a minute to catch your breath before the shot and 1-2 seconds of activity. It's skill, experience, the shooter kicking the ball where they want or into the stands, and a lucky guess or not by the keeper. Being fully rested prior to the match or 'playing hard' isn't going to help.
The highest SL forward on the field takes the penalty kicks for the team. There was an issue very early on in season one that had the last listed FW taking the shot. Al corrected that so now the highest SL FW should be taking the kick. With just your two Schoolboys (Stewart & Browne, both SL 3) on the pitch against PLY, one of them was going to take the kick. In order for a change to be made, Al would have to change the parameters to "highest non-Gk SL on the field." I can't recall exactly why this was limited to FW only, so you can start up a forum request/discussion to modify PK shooters to any non-Gk should you believe that would enhance this game.
In penalty shootouts at the end of Cup games, all players are eligible to shoot and the program goes down the list from highest SL to lowest when choosing the order.
Kevin Martin on Tuesday, Jun. 23rd, 2009 at 7:48 PM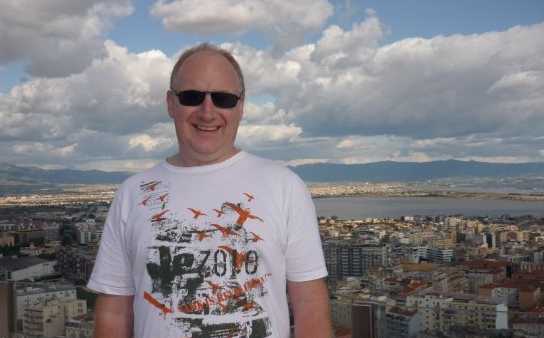 I think the last point is exactly why I queried why it had to be a FW during the game.
How about the following ideas?
When taking a penalty, the player does so at their SL modified according to position as follows: FW 0, MF -1, DF -2, SW -3, GK -4.
Highest non-GK SL takes the penalties during normal play - ties broken in favour of FW, MF, DF, SW, respectively.
In a penalty shoot-out, a GK may take a penalty if his PK-modified SL is in the to five, or he's needed if it goes to sudden death.
Thanks for putting me straight with regard to a player's match level being the sum of skill level and fitness, which I took to be a player's skill level.for that match.
I'd very much argue about tiredness affecting ability to take penalties, but that's a discussion for another thread, rather than a rules discussion!
Andy Bate on Tuesday, Jun. 23rd, 2009 at 10:52 PM